Student Trip To Petrosains Discovery Centre
We encouraged our employees to serve and be part of our community that we operate in Alcom, together with the Group volunteers (employees), they accompanied 40 primary students and 8 teachers from Sekolah Kebangsaan Rantau Panjang, Klang for a field trip to Petrosains Discovery Centre located at the Kuala Lumpur Twin Towers.
The students were introduced to educational, hands on interactive exhibits and exciting science shows. We hope this will help to nurture the interest for science among the students.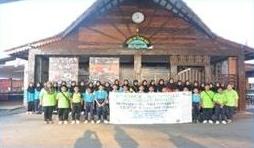 Please follow and like us: